"H" is for haiku. Haikus are a short form of Japanese poetry that use units known as on or morae. The patern is then three phrases of five, seven and five on. In English, we like to calculate words in units of syllables which is not exactly like on, but it's our metric for verse count. Here's an example. The word "haibun" in English has two syllables (hai - bun), but it has four on (ha-i-bu-n).

I love haikus, so I wrote a couple for this.




The girl sat alone
Eyes and head in sullen slant
Crying tears long gone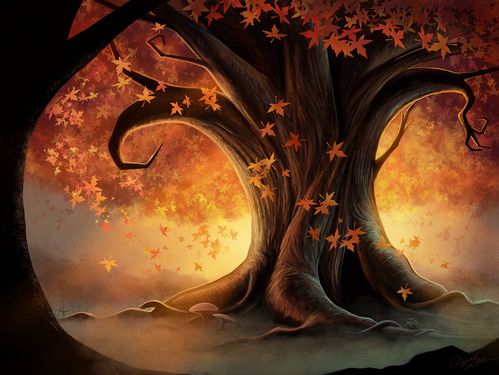 Colours flowing wild
Radiating from its leaves
Strong bark of a tree
I hope you enjoyed them and if you find time, write one for me in the comments below!

<3 x 9001,

/Maggie
8 Comments
Jihel
- April 10th, 2012 at 12:32am
I don't get it. What are the rules to write a correct one ?
Jihel
- April 10th, 2012 at 12:47am
A lip that inflates
Bloody teeth out of the mouth
My fist in your face

Am I doing it right ?
Trolltaxi
- April 10th, 2012 at 11:01am
The first line is preferred to refer to one of the seasons, or it may be a natural scene. Not a thumb rule in western haikus, but adds a challenge if you accept. :)

All the seasons pass
Waiting for Planetside is
Heartbreakingly fun.

The last line often adds a new layer to the picture built in the first two lines - it is often contraversal, or gives a different aspect of meaning.

Fallen leaves rot
At my feet. So will our lives
Wait for the respawn.

(english is not my native, can make much better in hungarian. :) )