A lot of people have been asking me questions about my Landmark Closed Beta experience, so I decided to create this easy "cheat sheet" location for you to keep up with me and all things Landmark Closed Beta! =)

I'll keep this up to date as my claim progresses. A HUGE thank you to everyone who has helped donate to the making of the ice fortress as wells as the building brainstorming!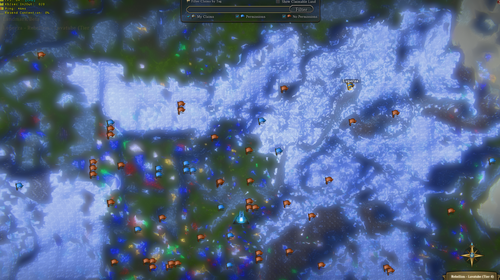 Built the foundation for the ice fortress.
For higher resolution photos click >>
here
<<
Posted in
Blog
Tagged with
Games
,
Landmark
,
EQNLandmark
,
EQNL
,
SOE
,
Games
,
Gaming
,
Luperza
,
Building
,
Ice Fortress
,
Closed Beta
2 Comments
DrJoske
- March 30th, 2014 at 9:00am
Not to be picky, but there is a typo right above the slide show : fotress => fortress ;) Looking good so far!!